PhD in
PhD in Education
University of the Witwatersrand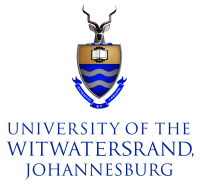 Scholarships
Explore scholarship opportunities to help fund your studies
Introduction
The PhD in Education is offered by the Wits School of Education, as a research degree. This highly innovative programme is designed to catapult you to academic leadership in your chosen area of study. Though the Thesis is the only examinable component of this programme, we provide support to ensure the success of your thesis through the following activities designed to support students in their studies, give students opportunities to interact with each other, receive critical feedback on their work from fellow students and academics beyond their supervisor, and provide forums for intellectual and emotional support in the research journey:
Research degrees weekends: The School runs four weekends dedicated to research degrees students. Each student is encouraged to present their research at least once a year, throughout the duration of their study. The presentations provide you with the opportunity to discuss your research in progress, listen to ideas and views from peers and another faculty who are not normally conversant with your work.
Seminars and workshops: These provide a vibrant research training programme to help you sharpen your research skills and to provide you with the necessary academic support.
Student reading groups: Students are encouraged to participate in these voluntary reading support groups which are designed to help you make sense of the various philosophical and theoretical perspectives in social sciences research.
Benefits of the programme
A prestigious qualification from one of the world's best institutions of higher learning
The ability to engage in academic debates locally and globally
The ability to influence policy and decision making at various levels of government and other national and international fora
Leadership skills development
Research and Communication skills development
A range of possible career pathways
Curriculum Outline/Modules taught
There are no taught modules for this PhD programme. The degree is offered with specialization in various key areas, including:
Curriculum, pedagogy, and assessment
Educational leadership and policy studies
Science and Mathematics Education
Languages and Literacy Education
Higher Education
Disciplinary studies in Education
Inclusive Education
Deaf Education
Educational Technology
Education and the labor market
Rural Education
Closing dates
We have a rolling admissions policy on all PhDs. However, we encourage enrolment up to September each year.
Duration
The PhD Programme is normally 3 years full time, and up to 5 years part-time. It is wholly research based.
Careers
The two main career routes for a holder of a PhD in Education are:
University lecturer/ Professor
Teaching at various levels within the school system
Curriculum developers
Education administration
Various educational and research organizations, NGOs, etc
Entry Requirements
Enrolment criteria/Admission requirements
70% and above at Masters level
Assessments of each applicant's writing and previous experience are also made. Interviews with applicants might also be requested. Admission is also guided by the capacity to supervise in the School with expertise in the student's area of interest.