PhD Program in Sociology
University of Wroclaw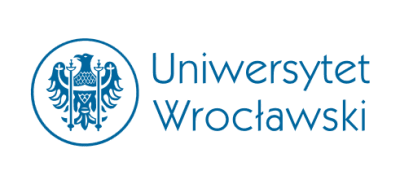 Key Information
---
Tuition fees
EUR 2,100 / per year *
Application deadline
Request info
Earliest start date
Request info
* for EU candidates | €3250/year for non-EU candidates
Introduction
On 29 May 2019 the Doctoral School of the University of Wrocław, an organized form of doctoral training, was established. The training of doctoral students in particular disciplines will now be carried out in doctoral colleges established within the doctoral school at faculties appropriate to the respective councils of scientific disciplines.
The training programs at the Doctoral School at the University of Wrocław focus both on providing doctoral students with the highest qualifications in a given scientific field and on supporting them in the implementation of their doctoral theses, and on sharing the knowledge, skills, and experience necessary to independently manage their own careers (including building a research and teaching workshop, working in interdisciplinary and international teams and supporting them in conducting their own research projects). Doctoral students at the UWr Doctoral School benefit from implementation doctorates, Preludium BIS and OPUS projects. Currently, the Doctoral School at the University of Wrocław educates over 300 doctoral students, every tenth of whom is a foreigner.
Currently, there are 16 colleges at the UWr. The Doctoral School at the University of Wrocław offers about twenty courses, including some available in English. Education at all doctoral schools is free and lasts four years. In addition, each doctoral student at the Doctoral School receives financial support in the form of a scholarship.
The program at the Doctoral College of Sociology considers recommendations of the Bologna Seminar "Doctoral Programs for the European Knowledge Society", which was held in 2005 in Salzburg at the initiative of the Austrian Ministry of Education, Science and Culture, German Ministry of Education and Science and the European University Association. The recommendations and conclusions from the seminar are continuously promoted by the European University Association.
By launching a new program at the Doctoral College of Sociology, we place particular emphasis on three of the recommendations we intend to implement:
the main component of the curriculum concerns the doctoral students carrying out their own research,
the doctoral students are perceived as professionals who have significant contributions in the broadening of knowledge,
the curriculum of doctoral studies assumes the promotion of mobility both in the international dimension and between the university and other entities and within the university between various disciplines.