PhD in
PhD in Physics
University of Trieste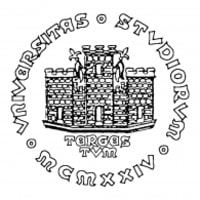 Scholarships
Explore scholarship opportunities to help fund your studies
Introduction
Graduates will possess competency in basic principles of physics.
Graduates will possess an advanced and deep knowledge of their own research area of specialization.
Graduates will be highly skilled in using advanced scientific experimental/observational/computational/theoretical methods and/or tools appropriate to their area of specialization.
The most important outcome of their Ph.D. will be the ability to perform independent and innovative research, developing a critical thinking, the capability of working in an advanced and international research environment.
They will be able to carry out an original scientific work at the leading edge of their field, producing a written dissertation.
Graduates will be able to summarize the main issues in their field and communicate the results of scientific research at a professional level as well as to other students.
The research fields of activity of the Graduate Course are Nuclear and subnuclear physics, Astrophysics, Condensed matter physics, Theoretical physics, Medical physics, and biophysics.
Lines of research
Nuclear and subnuclear physics
Astrophysics
Condensed matter physics
Theoretical physics
Medical physics and biophysics