PhD in
PhD (Professional) Education
University of Lincoln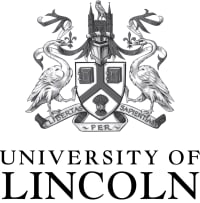 Discover Lincoln Wherever You Are in the World
Our webinars, subject masterclasses, question and answer sessions, and student panel talks are a great way to discover what it is like to live and study at the University of Lincoln.
Introduction
The PhD (Professional) Education is a doctoral research programme of equivalent standing to the traditional Doctor of Philosophy, with a focus on research and professional practice. The course is designed for current and future educators who wish to conduct original research relating to their professional context or area of educational practice and aims to support the dissemination, development, and management of a range of professional practices and policy development.
Students undertake four core modules and one optional module, followed by a thesis stage, during which they conduct fieldwork, analyse their data in light of existing knowledge, and write a thesis for examination.
The modular stage aims to help students refine their research topic and identify specific research questions through a critical review of the literature. Optional modules offer students the opportunity to design a pilot study for their thesis research or gain research experience by assisting on a research project led by academic staff.
The thesis stage requires rigorous data collection and analysis in order to produce a 60,000-word thesis that systematically presents the research, learning, and contribution to knowledge.
Throughout the duration of the programme, students are part of a diverse, supportive, and intellectually challenging research environment in the School of Education. In addition to the programme requirements, all students are encouraged to engage in broader postgraduate training opportunities, present their work to academic audiences, and communicate the significance of their research to colleagues and peers.
Achieving the award of a PhD (Professional) is recognition not only of an original contribution to knowledge but also of the student's ability to continue to undertake pure and/or applied research and development at the doctoral level.
How You Study
All students are expected to attend scheduled teaching on the programme - this takes place on a weekly basis and at two-weekend study schools and one three-day summer school.
Weekly online seminars are held for each module at times that are intended to be accessible to part-time students. They are supplemented by the use of interactive technologies that are used to extend the dialogues that are crucial to students' learning. An example is the use of Talis Elevate to read and discuss selected texts and multimedia.
The VLE also provides students with access to a range of structured resources, including digitised texts, recordings of lectures and various teaching materials, allowing for a significant degree of independent study and revision of topics covered. Flipped learning through the use of digital tools, directed learning and assigned tasks may also be used in and outside of the class as appropriate.
Study schools include lectures, student presentations, seminars, visiting speakers and workshops. An emphasis throughout is placed on encouraging candidates to share and discuss their own work, and to provide structured activities that build on students' research interests, and those of academic staff.
Study school attendance is not restricted to the modular stage, but candidates are encouraged to continue to attend study schools throughout their time on the programme. This is intended to provide a stronger and more supportive framework for candidates, aiding progression and retention.
Prioritising Face-to-Face Teaching
At the University of Lincoln, we strive to ensure our students' experience is engaging, supportive, and academically challenging. Throughout the Coronavirus pandemic, we have adapted to Government guidance to keep our students, staff, and community safe. All remaining Covid-19 legal restrictions in England were lifted in February 2022 under the Government's Plan for Living with Covid-19, and we have embraced a safe return to in-person teaching on campus. Where appropriate, face-to-face teaching is enhanced by the use of digital tools and technology and may be complemented by online opportunities where these support learning outcomes.
We are fully prepared to adapt our plans if changes in Government guidance make this necessary, and we will endeavour to keep current and prospective students informed.
An Introduction to Your Modules
Educational research: Conceptualising your research problem (Core)
This first core module for the PhD (Professional) Education aims to introduce students to doctoral research and outline the anticipated journey from the professional practitioner to advanced researcher. In doing so, students will develop a better understanding of their chosen research topic, moving from an issue located in professional practice to a conceptual appreciation of their research problem.
Initiating research: Exploring existing knowledge (Core)
This core module builds on the first module and explores in detail the purpose and techniques of reviewing existing research. Emphasis is placed throughout on developing students' critical skills and applying these to the research problem previously identified. By doing so, students should develop an initial understanding of the current evidence-based related to their problem; the various choices of research design available to them, and commonly used theoretical frameworks.
Research design: Understanding disciplinary approaches (Core)
This module introduces students to the key educational research methodologies and allows students to (a) locate their own work within a specific academic discipline, and (b) begin to consider how their own research philosophy becomes reflected in the developing design of their research project.
The module progresses from a philosophical discussion of the nature of knowledge in educational research (questions of epistemology and ontology) through to more practical questions of research approach and methods of data collection. It seeks to make strong connections between the different disciplinary concerns of social science and the implications of the student's 'researcher positionality' and research design, emphasising throughout the need for students' work to have philosophical integrity and practical coherence.
Research progress report and defence (Core)
This module requires students to undertake independent study, which aims to consolidate the learning, scholarship and research undertaken during the taught stage of the PhD (Professional) Education. Under the direction of their Supervisor, students must submit a detailed rationale and plan for continuing onto the thesis stage of the professional doctorate. An application for ethical approval for the research should also be applied for.
Educational research: Planning a pilot study in a professional context (Option)†
This optional module for the PhD (Professional) Education supports students to develop and implement a pilot study for their thesis research and consider the ethical dimensions of insider research in a professional context.
Research Experience Work Placement (Option)†
The Research Experience Work Placement module allows students on the professional doctorate to gain real-world experience assisting with research in the School of Education and requires the negotiation and approval of an academic member of staff with whom the student will work, prior to being accepted on the module. The work placement opportunity may involve any aspect of the research process, including literature searches and reviews, the co-design of data collection instruments, identification of research participants, preparation of an ethics application, transcription of data, assisting with the analysis of data and the drafting of research reports. It will demystify the research process and ground doctoral students' understanding of research in the real world as well as offer an insight into academic work and employment more generally.
† Some courses may offer optional modules. The availability of optional modules may vary from year to year and will be subject to minimum student numbers being achieved. This means that the availability of specific optional modules cannot be guaranteed. Optional module selection may also be affected by staff availability.
How You Are Assessed
Assessment and feedback are structured to identify students' existing strengths and constructively highlight areas for further academic development. The thesis and viva examination form the final assessment.
In addition, students should expect to participate in formative peer review of each other's ideas and work throughout the programme through active group discussion and a variety of presentation methods (e.g. annual student conference presentations, poster sessions, and 'PechaKucha' sessions).
Further details of assessment for each course, and information about how particular kinds of work are supported academically, can be found in the individual module specifications.
Career and Personal Development
The PhD (Professional) Education aims to enable individuals to make a significant contribution to understanding and improving professional practice in education through research. The programme is specifically designed for current and future educators and can be understood as an advanced form of research-based professional development or training. Graduates from the programme may go on to senior positions in their existing field as well as enter academic careers.
Features
A key feature of the PhD (Professional) Education is the School's belief that students' learning is most effective when it is the product of an ongoing dialogue with others, either teaching staff or fellow students, and when they are constantly challenged to refine their understanding of key concepts in the field of education, alongside personal development of their research ideas. Emphasis is placed on creating the conditions in which such dialogues can flourish. Academic staff principally act as supervisors of the student's own research rather than teachers of others' research. In this way, the roles of teacher and student are progressively minimised and both students and supervisory staff become part of a joint research project.
Students will be allocated an academic supervisor as soon as they commence the programme and will meet with them on a regular basis. This person will have a key role in providing individual support throughout the programme. Face-to-face supervision takes place at study schools, and support is offered through electronic means or by telephone in between.
Applicants are encouraged to review the research profiles of academic staff in the School of Education and where possible, align their research topics with our existing expertise.
Interviews
Applicants will be selected for interviews on the basis of their application and research proposal.
Entry Requirements 2023-24
First or second-class honours degree or equivalent professional experience.
Overseas students will be required to demonstrate English language proficiency equivalent to IELTS 6.0 overall, with a minimum of 5.5 in each element.
If you do not meet the above IELTS requirements, you may be able to take part in one of our Pre-session English and Academic Study Skills courses. These specialist courses are designed to help students meet the English language requirements for their intended programme of study.
In addition to the stated qualifications required, applicants are required to submit a research proposal with their application.
Fees and Funding
For eligible students, there are more ways than ever before to fund your postgraduate study, whether you want to do a taught or research course. For those wishing to undertake a Master's course, UK students can apply for a loan as a contribution towards the course and living costs. Loans are also available to those who wish to undertake doctoral study. The University offers a number of scholarships and funded studentships for those interested in postgraduate study.
Programme-Specific Additional Costs
All students are expected to attend scheduled teaching on the programme. This takes place in the evening, online, over eight weeks in semester A and again in semester B (typically on a Wednesday). In addition, there is a one-day (Saturday) study school in Lincoln (UK) in late October and again in late February, and a three-day study school (Monday-Wednesday in late July). We do our best to ensure that the times and dates are outside of working hours and during school holidays. Students are responsible for their own travel, accommodation and general living expenses while attending study schools.
English Language Requirements
Certify your English proficiency with the Duolingo English Test! The DET is a convenient, fast, and affordable online English test accepted by over 4,000 universities (like this one) around the world.