PhD in
PhD Finance
University of Lincoln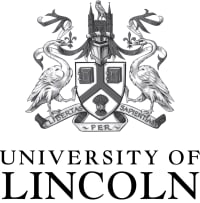 Discover Lincoln Wherever You Are in the World
Our webinars, subject masterclasses, question and answer sessions, and student panel talks are a great way to discover what it is like to live and study at the University of Lincoln.
Introduction
Doctoral candidates pursue original research with the goal of making a significant contribution to knowledge in, and understanding of, their chosen field. As a postgraduate researcher, you can become an integral part of our research community, working with leading academics whose research has gone on to impact business, policy, and society on an international scale.
There is an emphasis on your own independent critical investigation, supervised by an experienced team of academics. You can benefit from an active research community in the School and research groups with which to align your study.
As a research student, you will have access to a structured programme of training supported by our Doctoral School. This aims to assist you in the development of the practical and critical skills which are necessary for this programme and are transferable to your career. There may be opportunities to participate in undergraduate teaching following the relevant training.
How You Study
Normally, PhD students register for an MPhil, and within 12 months (24 months for part-time study) they are expected to transfer to the PhD programme. This transfer requires the production of a detailed research proposal, which the candidate will be expected to defend at a transfer viva. The formal transfer is subject to approval by the University's Research Committees
Students are assigned a supervision team consisting of a Director of Studies (first supervisor) and usually one-second supervisor. Students are expected to work independently on their research projects under the advice and direction of the supervision team.
Due to the nature of postgraduate research programmes, the vast majority of your time will be spent in independent study and research. You will have meetings with your academic supervisors, however, the regularity of these will vary depending on your own individual requirements, subject area, staff availability, and the stage of your programme.
Prioritising Face-to-Face Teaching
At the University of Lincoln, we strive to ensure our students' experience is engaging, supportive, and academically challenging. Throughout the Coronavirus pandemic, we have adapted to Government guidance to keep our students, staff, and community safe. All remaining Covid-19 legal restrictions in England were lifted in February 2022 under the Government's Plan for Living with Covid-19, and we have embraced a safe return to in-person teaching on campus. Where appropriate, face-to-face teaching is enhanced by the use of digital tools and technology and may be complemented by online opportunities where these support learning outcomes.
We are fully prepared to adapt our plans if changes in Government guidance make this necessary, and we will endeavour to keep current and prospective students informed.
How You Are Assessed
Students are required to demonstrate adequate and appropriate progress usually on an annual basis. A PhD is awarded based on the quality of your thesis and your ability in an oral examination (viva voce) to present and successfully defend your chosen research topic to a group of academics. You are also expected to demonstrate how your research findings have contributed to knowledge or developed existing theories or understandings.
Entry Requirements 2023-24
Normally candidates should hold a 2:1 honours degree, or international equivalent in a relevant subject. You should also hold a Master's degree, or international equivalent, at merit or above.
While academic credentials are important for a successful application we also pay great attention to the fit of students to both the programme and the research interests of our academic team. Applicants are assessed based on their previous academic performance, the quality of their research proposal, and the availability of suitable members of staff to supervise the chosen research topic.
If you would like to undertake a PhD, but do not currently have a Master's degree (or equivalent) in a relevant subject, you may want to consider studying one of our Master's programmes.
International students will require the English Language at IELTS 6.5 with no less than 6.0 in each element, or equivalent.
Fees and Funding
For eligible students, there are more ways than ever before to fund your postgraduate study, whether you want to do a taught or research course. For those wishing to undertake a Master's course, UK students can apply for a loan as a contribution towards the course and living costs. Loans are also available to those who wish to undertake doctoral study. The University offers a number of scholarships and funded studentships for those interested in postgraduate study.
Programme-Specific Additional Costs
Research students may be required to pay additional fees in addition to cover the cost of specialist resources, equipment and access to any specialist collections that may be required to support their research project. These will be informed by the research proposal submitted and will be calculated on an individual basis. Any additional fees will be outlined in your offer letter, prior to accepting your place at the University of Lincoln.
Research at Lincoln International Business School
Before submitting your application, we strongly recommend that you take a look at the research groups within Lincoln International Business School and individual staff research interests and indicate how your proposed research aligns with our research.
Community Organisation Research Group
Regional and Rural Enterprise Research Group
Marketing and Supply Chain Research Group
Responsible Management Research Group
Visitor Economy Research Group
Lincoln Economics and Finance Research Group
How to Apply
To support your experience within the postgraduate research community, successful applicants are offered enrolment in October or February only.
Before you apply, it is important that you take the time to review our current research activity to identify where your research interests link to our work and expertise. This includes taking a look at the research groups that sit within Lincoln International Business School, as your research interests ideally should fit into at least one of these groups.
You may indicate in your application how your proposed research specifically aligns with the interests of a named research group. You do not need to identify a supervisor in advance of applying; if successful you will be allocated a supervision team. After you identify where your own research interest is likely to fit alongside our research and expertise, you may proceed to prepare an application.
Your research proposal is an essential part of your application that will be used to assess both your suitability for a research degree and whether we can offer you supervision. This should outline your research interests and the nature of the research you plan to carry out (about 3,000 to 5,000 words in length, excluding references and appendices). If accepted, you are not committed to following your proposed research exactly. Please note that a personal statement does not meet the requirements of a research proposal.
Career and Personal Development
Throughout the research degree, students are encouraged to take part in all activities associated with developing a research career. The Researcher Development Programme from the Doctoral School considers career development pathways and students are encouraged to maintain training and development logs throughout their studies.
In some cases, students will have the opportunity to support undergraduate students and experience seminar teaching. To support this, the University of Lincoln offers a range of teaching and learning activities and courses, and postgraduate students involved in teaching are encouraged to actively take up these opportunities for development.
Working in Partnership
Lincoln International Business School works with students and organisations to enhance the contribution of business to society. For students, that means developing their business skills and knowledge to improve their career readiness.
The University of Lincoln is a member of AACSB, a global nonprofit association connecting educators, students, and businesses to achieve a common goal: to create the next generation of great leaders.
English Language Requirements
Certify your English proficiency with the Duolingo English Test! The DET is a convenient, fast, and affordable online English test accepted by over 4,000 universities (like this one) around the world.