PhD in
PhD Educational Research and Development
University of Lincoln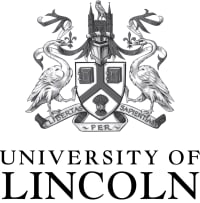 Discover Lincoln Wherever You Are in the World
Our webinars, subject masterclasses, question and answer sessions, and student panel talks are a great way to discover what it is like to live and study at the University of Lincoln.
Introduction
The MPhil/PhD are research programmes aimed at those who wish to gain a postgraduate qualification by conducting supervised independent primary research in education which is written up into a thesis.
Each programme of study is run the same way, with variations in depth and originality of research between MPhil and PhD. This is reflected in the length of study and thesis: for example, a part-time MA by Research typically takes two years to produce a 25,000 word thesis. A part-time PhD typically takes 5-6 years to produce an 80,000 word thesis. Full-time study usually takes about half the time of part-time study.
The longer PhD is aimed at those who are, or aspire to be, senior academic or administrative leaders of primary, secondary, or tertiary educational institutions, or university lecturers and researchers.
These programmes are designed to develop the critical-thinking and research skills required for study at postgraduate level. Students have the opportunity to decide on the focus of their research and receive one-to-one support from an experienced supervisor.
At Lincoln, research students benefit from regular monthly meetings with their supervisor (monthly for full-time students, bi-monthly for part-time). In addition, students can attend regular training sessions on research methods and skills provided by the School of Education and the University's Doctoral School.
Research Areas, Projects and Topics
We welcome enquiries about other subject areas related to education. The School's research areas include:
Educational leadership and management
Professional learning and professional development
Higher education pedagogy and practice
Teacher recruitment and retention
STEM education Education and social justice
Applied linguistics and education
Sexuality education
Religious education
LGBTQ+ inclusivity in education
Difficult/controversial topics in classrooms
Inter/multi/transdisciplinary education
Epistemology in education
How You Study
All research degree students can choose the focus for their research in negotiation with their supervisors. Individual supervision meetings are held at mutually agreed times. Supervisions for students based in the UK may be undertaken in person, by e-mail, videoconferencing, or by phone call. Overseas students studying in the UK on a Tier 4 visa must attend monthly supervisions in person.
Due to the nature of postgraduate research programmes, the majority of time is spent on independent study and research. Students will have meetings with their academic supervisor, but the frequency of these will vary depending on individual requirements, subject area, staff availability, and stage of the programme. Typically, meetings occur monthly for full-time students and bi-monthly for part-time students.
Typically, PhD students register for an MPhil and, after 12 or 24 months (depending on full-time or part-time status), are expected to transfer to the PhD programme. This transfer requires the production of a detailed research proposal, which the candidate will be expected to defend at a transfer viva.
Prioritising Face-to-Face Teaching
At the University of Lincoln, we strive to ensure our students' experience is engaging, supportive, and academically challenging. Throughout the Coronavirus pandemic, we have adapted to Government guidance to keep our students, staff, and community safe. All remaining Covid-19 legal restrictions in England were lifted in February 2022 under the Government's Plan for Living with Covid-19, and we have embraced a safe return to in-person teaching on campus. Where appropriate, face-to-face teaching is enhanced by the use of digital tools and technology and may be complemented by online opportunities where these support learning outcomes.
We are fully prepared to adapt our plans if changes in Government guidance make this necessary, and we will endeavour to keep current and prospective students informed.
How You Are Assessed
PhD students are expected to produce a thesis of 80,000 words, while MPhil students produce a thesis of 40,000 words, both supported by an oral defence. MA by Research students produce a thesis of 25,000 words and may request an oral examination if they wish.
Features
The School of Education runs postgraduate study schools each semester (October, February and July), which all doctoral students are encouraged to attend. These provide additional research training and an intellectually stimulating environment to discuss educational issues with academics and other students. Many students appreciate the opportunity to meet and socialise with other doctoral students. Students are responsible for their own travel, accommodation, and general living expenses while attending study schools.
There may be opportunities for final-year doctoral students to assist with teaching in our undergraduate programmes, subject to relevant training.
How to Apply
To support your experience within the postgraduate research community, new students are encouraged to enrol in October, February or May.
In addition to meeting peers across the University who are starting their research programme at the same time, there is access to a central training programme designed around the first three months of study, and targeted support aligned to each stage of the postgraduate research journey. Alternative enrolment dates may be agreed upon with your supervisor on an individual basis.
Career and Personal Development
The awards of MPhil and PhD may enable education professionals to progress to become academic or administrative leaders in primary, secondary, or tertiary education. Alternatively, they may lead to a career in academia or research.
Entry Requirements 2022-23
Minimum of an upper Second Class honours degree, or alternatively a Second Class honours degree and a Master's degree in a relevant subject.
In addition to the stated qualifications required, applicants are required to submit a research proposal with their application.
Overseas students will be required to demonstrate English language proficiency equivalent to IELTS 6.5 overall, with a minimum of 6.0 in each element.
If you do not meet the above IELTS requirements, you may be able to take part in one of our Pre-session English and Academic Study Skills courses. These specialist courses are designed to help students meet the English language requirements for their intended programme of study.
Fees and Funding
For eligible students, there are more ways than ever before to fund your postgraduate study, whether you want to do a taught or research course. For those wishing to undertake a Master's course, UK students can apply for a loan as a contribution towards the course and living costs. Loans are also available to those who wish to undertake doctoral study. The University offers a number of scholarships and funded studentships for those interested in postgraduate study.
Programme-Specific Additional Costs
Students are encouraged to attend the School of Education study schools. There is a one-day (Saturday) study school in Lincoln in late October and again in late February, and a three-day study school (Monday-Wednesday in late July). We do our best to ensure that the times and dates are outside of working hours and during school holidays. Students are responsible for their own travel, accommodation and general living expenses while attending study schools.
English Language Requirements
Certify your English proficiency with the Duolingo English Test! The DET is a convenient, fast, and affordable online English test accepted by over 4,000 universities (like this one) around the world.