PhD in
PhD in Auditing
University of Johannesburg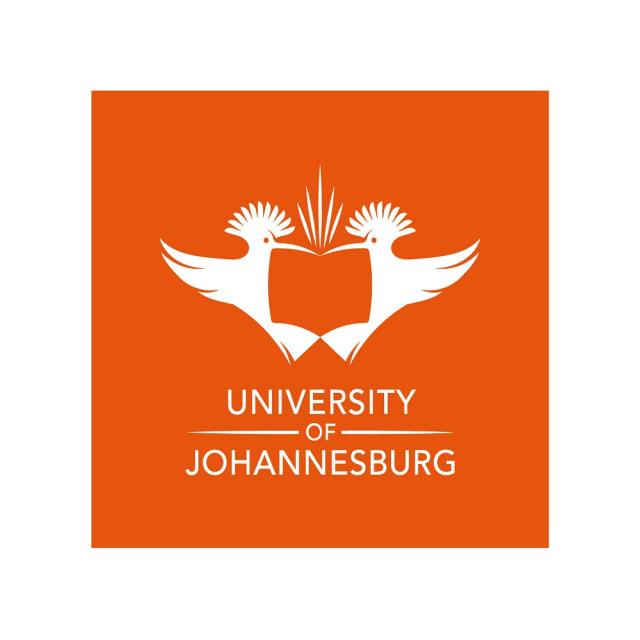 Introduction
Vibrant, multicultural and dynamic, the University of Johannesburg (UJ) shares the pace and energy of cosmopolitan Johannesburg, the city whose name it carries. Proudly South African, the university is alive down to its African roots, and well-prepared for its role in actualising the potential that higher education holds for the continent's development.
The phenomenal success story of the University is one that has surprised critics and won over sceptics. Being an institution that prides itself on its accessible excellence, after only 11 years UJ has established itself as an institution of global excellence and world-class stature.
In its first five years of existence, UJ doubled its accredited research output and increased its number of distinguished South African Research Chairs from none to seven. This remarkable achievement was reached well ahead of the target set for 2015. The 2010 research outcome was the result of UJ's desire, during the initial period, to establish UJ as a thoroughly research-focused university.
UJ is the first and only African university admitted to the highly respected consortium of 28 research-intensive universities in the world, Universitas 21 – an important endorsement of the growing international stature of UJ.
UJ boasts world-class, internationally recognised academic programmes based on curricula informed by cutting-edge developments in both undergraduate and postgraduate education. UJ's programmes, within its nine faculties, are designed to prepare students for the world of work and for global citizenship. The University has four campuses, namely the Auckland Park Bunting Road Campus; the Auckland Park Kingsway Campus; the Doornfontein Campus; and the Soweto Campus.
Based on the choices of UJ's Orange Carpet First-Year Students – those with an APS score equal to and greater than 40 points – the flagship programmes include: Accounting; Electrical and Electronic/ Mechanical/ Civil/ Mining Engineering; LLB/ BA Law/ BCom Law; Mathematics/ Applied Mathematics; IT/ Computer Sciences; Human Physiology; Optometry; Finance; Psychology; and Teacher Education.
In order to make UJ's teaching, research and innovation goals a reality, UJ has, over the past eight years, invested in excess of R2 billion into the upgrading and expansion of living and learning facilities on all of its campuses and into creating a safe and secure, world-class learning and research environment for both staff and students.
UJ also introduced handheld devices (a tablet or laptop) into first-year classrooms in 2014, in a bid to connect these young minds with the world of e-knowledge that they are growing into, and to transform their ability to contribute and compete.
While UJ pursues global excellence and stature, the University envisages being nationally responsive in a manner that only UJ can. In this regard, among South Africa's six leading universities, only UJ successfully provides access to almost 2,000 first-year students who come from the poorest communities, providing them, where needed, with top-up NSFAS funding, bursaries and two healthy meals a day.
In the next ten years, UJ has set six strategic goals, namely:
Global Excellence in Research and Innovation.
Global Excellence in Teaching and Learning.
An International Profile Fit for Global Excellence and Stature.
An Outstanding Student Experience.
Active Global Reputation Management, and
An Institution and People Fit for Global Excellence and Stature.
Vision
An international University of choice, anchored in Africa, dynamically shaping the future.
Mission
Inspiring its community to transform and serve humanity through innovation and the collaborative pursuit of knowledge.
Values
IMAGINATION CONVERSATION REGENERATION ETHICAL FOUNDATION
Developing a cosmopolitan identity
Exhibiting ambition and drive
Adopting entrepreneurial approaches
Learning together from our diversity
Making wise decisions collectively
Engaging meaningfully with one another
Displaying mutual respect
Developing sustainably through creative contribution
Introspecting for renewal
Innovating for the common good
Taking advantage of overlooked opportunities
Treasuring academic freedom
Seeking balance in the pursuit of knowledge
Facing challenges with courage and earning trust
Acting responsibly by being fair, consistent and transparent
Participating in and helping the community (Ubuntu)*
*Ubuntu is the capacity to express compassion, justice, reciprocity, dignity, harmony and humanity in the interests of building, maintaining and strengthening the community. Ubuntu speaks to our inter-connectedness, our common humanity and the responsibility to each that flows from our connection.
Admissions
Rules of Access
A candidate who is in possession of an Auditing or Computer Auditing orientated master's qualification on NQF LEVEL 9 may apply for admission to this qualification. Alternatively, any other related qualification with a program-specific minimum level of competency on NQF LEVEL 9, and related experience which is considered relevant and sufficient by the Department of Accountancy. Finalization of registration for the program (and/or continued registration) is subject to applicants complying with departmental-specific requirements. Such requirements usually include preparatory work leading up to a research proposal that is approved by the department. Possible examples of preparatory work are pre-reading, literature reviews, concept development, and successful completion of short courses aimed at skills and/or knowledge development. Candidates may also be required to successfully defend their research proposals at special discussion sessions.
Curriculum
The qualification is to be completed over a minimum period of two years and a maximum period of four years for full-time students, and a minimum period of two years and a maximum period of five years for part-time students, on an approved topic. The Academic Regulations for doctoral qualifications are also applicable.
First Semester
Thesis: Auditing* TAU10X1 - 360 credits
Second Semester
Thesis: Auditing* TAU10X2 - 360 credits
* A requirement for awarding this qualification includes that students will, with the submission of their traditional thesis, submit two articles for possible publication.
Please note: A student will only pass and get 360 credits for either TAU10X1 or TAU10X2.
Research time: 100%
Rankings
Shanghai Ranking
World Rankings: 601-700 in the world / 5th in South Africa and 6th in Africa
Global Ranking of Academic Subjects (GRAS):
Hospitality & Tourism Management: 18th in the world, 1st in South Africa and Africa
Sociology: Top 150 in the world, 1st and only one ranked in South Africa and Africa
Public Administration: Top 150 in the world, 1st and only one ranked in South Africa and Africa
Education: Top 300 in the world, 1st in South Africa and Africa
Earth Sciences: Top 300 in the world, 2nd in South Africa and Africa
Geography: Top 300 in the world, 2nd in South Africa and Africa
Chemical Engineering: Top 400 in the world, joint 1st in South Africa and Africa
Political Sciences: Top 400 in the world, 3rd in South Africa and Africa
Physics: Top 400 in the world, 3rd in South Africa and Africa
Management: Top 500 in the world, 1st in South Africa and Africa
Ecology: Top 500 in the world
Quacquarelli Symonds (QS)
World Rankings: 434 in the world, in the Top 1.4% / 3rd in South Africa and Africa
Subject Rankings:
English Language & Literature: Top 250 in the world, joint 3rd in South Africa and Africa
Chemical Engineering: Top 350 in the world, joint 3rd in South Africa, and joint 4th in Africa
Education & Training: Top 350 in the world, 5th in South Africa and Africa
Economics & Econometrics: Top 400 in the world, joint 4th in South Africa, and joint 5th in
Africa Agriculture & Forestry: Top 400 in the world, 6th in South Africa
Physics & Astronomy: Top 450 in the world, joint 2nd in South Africa, and joint 3rd in Africa
Environmental Sciences: Top 450 in the world, 6th in South Africa and Africa
Chemistry: Top 500 in the world, joint 3rd in South Africa, and joint 6th in Africa
Mechanical, Aeronautical & Manufacturing Engineering: Top 500 in the world, 5th in South Africa
Medicine: Top 650 in the world
QS Graduate Employability Rankings:
Top 500 in the world, joint 4th in South Africa
Times Higher Education (THE)
World Rankings: 601-800 in the world / Joint 7th in South Africa
Subject Rankings:
Law: Top 201+ in the world, joint 4th in South Africa and Africa
Education: Top 300 in the world, joint 3rd in South Africa and Africa
Psychology: Top 400 in the world, joint 2nd in South Africa and Africa
Arts & Humanities: Top 400 in the world, joint 3rd in South Africa and Africa
Social Sciences: Top 400 in the world, 4th in South Africa and Africa
Life Sciences: Top 500 in the world, joint 4th in South Africa, and joint 5th in Africa
Business & Economics: Top 600 in the world, joint 4th in South Africa, and joint 6th in Africa
Engineering & Technology: Top 600 in the world, joint 4th in South Africa
Clinical & Health: Top 600 in the world
Computer Science: Top 800 in the world, joint 4th in South Africa
Physical Sciences: Top 800 in the world
THE Young University Rankings: 173 among young universities, 4th in South Africa
THE Emerging Economies University Rankings: 116 among universities in emerging economies, 7th in South Africa
US News & World Report's Best Global Universities Rankings (BGUR)
World Rankings: 378 in the world / 5th in South Africa and Africa
Subject Rankings:
Geosciences: 222 in the world, 2nd in South Africa and Africa
Chemistry: 280 in the world, 1st in South Africa and Africa
Social Sciences & Public Health: 287 in the world, 5th in South Africa and Africa
Physics: 289 in the world, 3rd in South Africa and Africa
Engineering: 392 in the world, 2nd in South Africa, and 4th in Africa
Plant & Animal Science: 424 in the world
Environment/Ecology: 463 in the world