PhD in
PhD in Economic Analysis and Business Strategy
Universidade Santiago de Compostela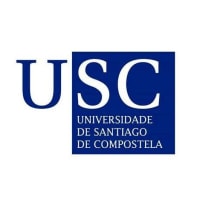 Introduction
The Doctoral Program in Economic Analysis and Business Strategy arises from the commitment of a group of professors from the Faculties of Economic and Business Sciences of the three Universities of the Galician University System (SUG) who intend to join efforts to train researchers capable of publishing their work in Internationally distributed journals specializing in economics and in academic journals featured in the Journal of Citation Report (JCR).
Presentation
The program aims to train students who are able to handle theoretical models fluently and acquire the necessary skills to use econometric techniques that allow them to obtain verifiable information from empirical economic data.
The relevance of the research lines on which the program focuses is reflected in the scientific productivity of the research groups involved. The program aims for each student to be integrated into one of the research groups in which the researchers promoting this program are grouped.