PhD in
Doctorate in Equity and Innovation in Education
Universidade Santiago de Compostela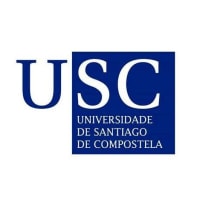 Introduction
The main objective of this doctoral program is research and innovation on the socio-educational programs, actions, resources and policies necessary to achieve equity in education.
Presentation
The objective of the program is specified in the following more specific objectives:
Training of professionals specialized in research committed to innovation and equal opportunities in education. Professionals capable of researching in the field of design, generation, implementation and evaluation of educational programs and resources appropriate to current cosmopolitan, open and multicultural societies from the perspective of equity.
Acquisition of competencies and skills that train researchers in training for the transfer of knowledge, facing the challenges involved in the processes of research, innovation and change from equity.
Contribution and promotion of mobility and internationalization of researchers in training, guaranteeing a training process that implies a clear commitment to quality, equity and innovation in educational research.