PhD in
Parasitology Graduate Program
Universidade Federal De Minas Gerais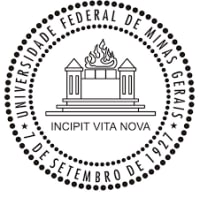 Introduction
The doctorate of the Graduate Program in Parasitology at Universidade Federal De Minas Gerais has stood out in the training of qualified human resources to work in different areas of parasitology, in search of solutions to different problems in the Brazilian reality, since parasitology transcends academic interest, constituting the fundamental base for the establishment of public health policies.
Among the Program's quality indicators are studies that apply to public health and revert to the well-being of the community, such as the production of vaccines against American cutaneous leishmaniasis and patent registrations of traps for the control of mosquitoes vectors of dengue and yellow fever, pharmaceutical products, and immune diagnostic kits.
In operation since the 1970s, the course has been updating its theoretical and practical context in order to cover the multidisciplinarity of modern parasitology, which today involves not only traditional approaches but incorporates those of molecular biology, biochemistry, physiology, immunology, ecology, epidemiology, and ultrastructure of parasites.