PhD in
Doctorate in Physical Sciences
Universidad de Sonora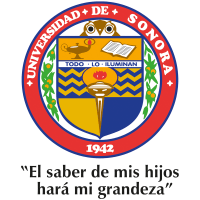 Scholarships
Explore scholarship opportunities to help fund your studies
Introduction
Name of the program: Doctorate in Sciences (Physics)
DGP key: 122601
Normal period to graduate: 8 semesters
Credits: 203
Degree conferred: Doctor of Science (Physics)
Campus where it is offered: Hermosillo
Program description
Overall objective
Prepare specialized personnel in any of the areas of Physics with the ability to propose and undertake their own research projects, relevant and viable, which impact on the scientific and technological development of the country.
Specific objectives
The Doctorate in Science (Physics) program has the following objectives:
To train human resources of high academic level that propitiate the development and creation of scientific and technological knowledge that contributes to the development of the region and the country.
Prepare highly trained personnel to perform teaching tasks of undergraduate and graduate.
To train professors-researchers with a high academic preparation and innovative capacity, capable of generating and transmitting scientific knowledge; apt to create and develop projects and programs of scientific and technological research.
Develop multidisciplinary scientific and technological research programs.
More reports
Program coordination
Rosales and Blvd. Luis Encinas s / n,
Col. Centro, CP 83000, Building 3I.
Hermosillo, Sonora. Mexico