PhD in
Doctorate in Administration
Universidad de San Martín de Porres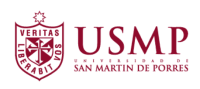 Scholarships
Explore scholarship opportunities to help fund your studies
Introduction
The constant change in the models and paradigms of the knowledge of the management sciences and the different branches of the economy leads the professional teacher, consultant and researcher to the reflection and constant rethinking of the theoretical framework of the basic disciplines of their area of knowledge and its contributions to the solution of socio-economic problems, management of the company and society. This requires an updated vision that fits the Peruvian and Latin American reality, that covers the area of ​​knowledge with an intention of transversality and an own amplitude of the direction of companies that is varied, multidisciplinary and that has specific research groups .
Methodology
This program has been designed to provide doctoral students with the fundamental knowledge of management science, through the most advanced and rigorous methods of research in management and business. All this, thanks to an eminently individual education that allows graduates to undertake a post-master world-class training as researchers, and profile themselves as leaders in industry and the public sector, turning their knowledge to the business reality of their country. Academic actions should be oriented towards favoring in doctoral students the development of the capacity to generate theoretical and practical knowledge, as well as to apply and evaluate projects to meet the needs of public and private organizations, in order to raise their quality, productivity and 10 profitability; that contribute to the greater knowledge of the national reality and the formulation of solutions to the problems that affect us.
Requirements
Possess a Master's degree, in the corresponding discipline or related to it. (Deliver the kardex and bachelor's and master's degrees)
Present the Preliminary Investigation to the Doctorate Committee. (one CD and 8 printed)
Present and pass the general knowledge exam "EXANI III" of entrance to the Postgraduate with a score of 950 to 1300 points.
Submit and pass the English language proficiency test "EXCI", with a score of 60 to 100 points.
Deliver the completed application form.
Present a letter of intent addressed to the Dean of the Faculty.
Curriculum Vitae updated.
Two letters of recommendation from specialists in your area.
2 photographs, color, credential size.
To take and pass the Previous Propaedeutic Course.
Requirements for obtaining a Doctor degree
Have approved the seminars.
Comply with the academic activities scheduled by the tutorial committee.
Comply with the established administrative and financial requirements.
Have proof of developing activities (conferences, seminars, presentations) that guarantee the dissemination of the knowledge generated during their doctoral program.
Make at least one publication derived from their doctoral thesis work, in peer-reviewed journals considered prestigious by the doctoral committee.
Preparation and defense of the doctoral thesis.
Benefits
Double Concurrent Academic Degree in Agreement with the Autonomous University of Nuevo León. (Doctor in Administration granted by the USMP and Phd with mention in Administration granted by the UANL, both official academic degrees)
International Week in Monterrey - Mexico.
Permanent and personalized thesis counseling.