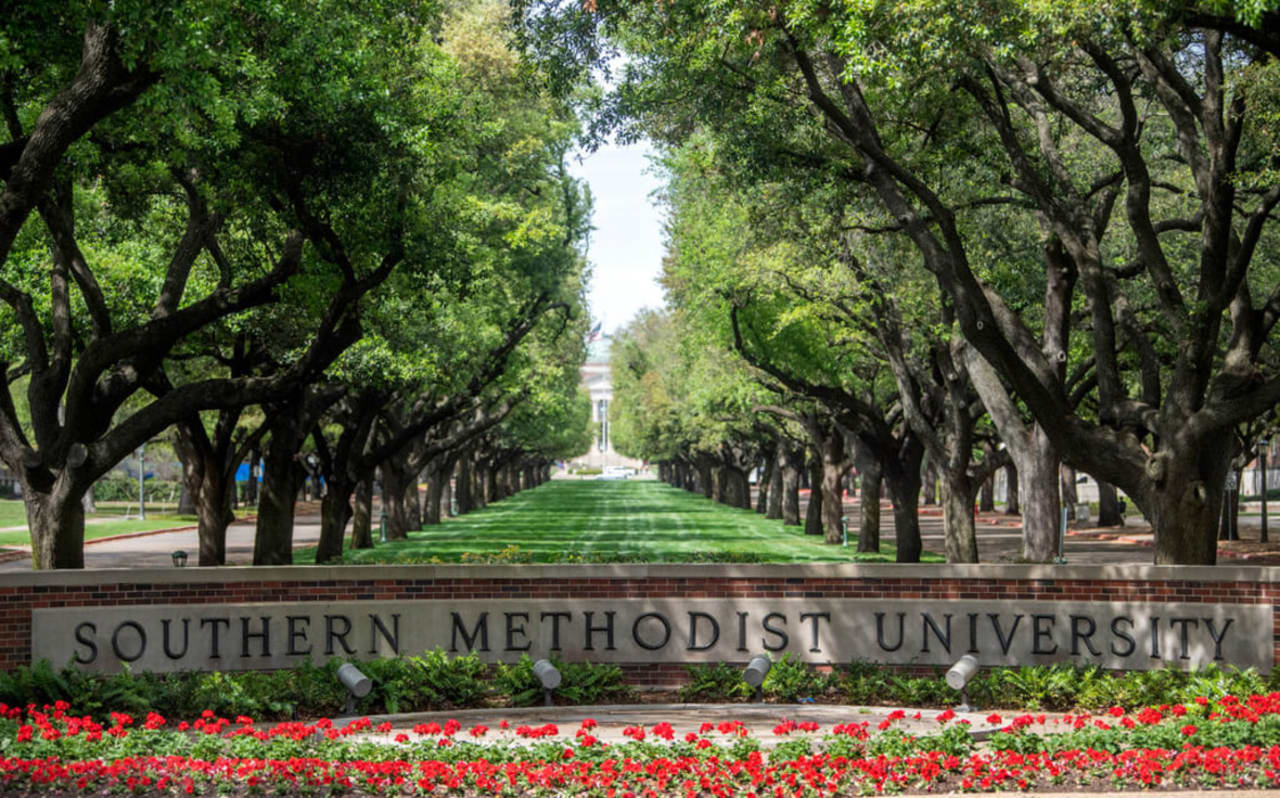 PhD in Education
Southern Methodist University - Moody School of Graduate and Advanced Studies
Key Information
---
Application deadline
Request info
Earliest start date
Request info
* our Ph.D. programs are fully-funded, which includes tuition coverage and health insurance
Scholarships
Explore scholarship opportunities to help fund your studies
Introduction
Consider this — our society relies on educators to help us learn and grow, and in turn, change the world for the better. But who do our educators rely on? A logical thought would be the supervisors above them, their mentors, or their fellow educators who work in the field with them day in and day out.
While all correct answers, ultimately educators and supervisors alike rely heavily on the latest scientific research in the field of education to inform their methodologies and practice. Solid, data-proven research drives education policy and affects how educators operate in their interactions with students, parents, and fellow educators, so it is imperative that new research is continually being performed.
To address this need, SMU houses a Ph.D. in Education program that is designed primarily to encourage and produce scientific research in the field of education and cultivate academics in this area. This resource aims to demonstrate the value of that research, explore current research occurring in the field, and exemplify how SMU offers high-caliber research opportunities to its doctoral candidates.
Why earn a Ph.D. in Education?
Albert Einstein may not have been speaking of the challenges of our current day, but his words ring true nonetheless. Serious issues within education today such as creating and implementing educational models for children with learning and other disabilities, developing accurate ways to measure student success, and studying the impact of paying for higher education — all these problems must be addressed through evidence-based methods of research.
For these changes in teaching methodology, policy, and educational practices to occur, proper and thorough research must first be conducted to inform educators and administrators of the most effective applications. This research must then be followed by a translation of research to practice.
The goal of a Ph.D. in Education program is to cultivate scholars — those who are passionate about conducting and publishing research. Education is ideally an "evidence-based" practice, centered on scientific inquiry. High-caliber, cutting-edge, and quality research is essential for improving educational practice in our world today.
Curriculum
Degree Requirements
Doctoral students must complete a minimum of 54 credit hours during a three-year full-time program prior to the dissertation year. Students must enroll in a minimum of 9 credit hours of coursework per term and be full-time residents in the Dallas area for the first three academic years of the program.
As the Ph.D. program is a research-centered program, in addition to coursework, students apprentice for 20 hours each week on research projects during the academic calendar year, for which they typically receive fellowship stipends, benefits, and waived tuition.
Additional steps must be completed to meet the degree requirements for the Ph.D. program:
60 hours of coursework (up to 6 credit hours can be transferred)
Qualifying exams
Major area paper
Conference presentation
Manuscript submission
Dissertation with an oral defense
Teaching competency
Career Opportunities
It is common to confuse a Ph.D. in Education and an Ed.D. as synonymous programs. While this guide will focus exclusively on the Ph.D., it is important to discuss the differences between the two graduate degrees, as the intent of the two programs and available career paths differ greatly. The purpose of attending a Ph.D. in Education program is to develop skills as a researcher, to continue to further the collective understanding of education through scientific research, and to position yourself for a career in a role that will allow you to disseminate that research. In short, a Ph.D. is about one main thing — research.
On the other hand, an Ed.D. program has an administrative focus and explores the practical applications of research and study. An Ed.D. program is grounded in fieldwork and hands-on study, as opposed to theory and philosophical exercises. The goal of an Ed.D. program is to prepare practitioners for roles within administrations, translating and implementing the research that is performed by Ph.D. students.
Those who pursue a Ph.D. in Education are serious about science, performing research, and about making unique contributions to the existing body of knowledge. Upon graduation, these highly proficient researchers tend to seek employment in one of three areas: academia, public organizations or large school districts, or private for-profit companies. The types of research that can be performed by those who hold a Ph.D. in Education are quite different and vary depending on the profession they choose to enter. In academia, externally funded research focuses on intervention development using experimental research designs. Research in large school districts and for-profit companies tends to center on program evaluation and summarizing existing data.
Academia
Ph.D. graduates who pursue a career in academia most frequently find employment through post-doctoral training, an associate professorship, or as full-time professors. Frequently students pursue tenure-track positions because of their job security and increased pay. These roles entail a combination of teaching, student advising, and continued research. The compensation for these different roles varies depending on the location and whether the institution is a public or private university. The average salary for an associate professor at a public institution is $90,101. Full-time professors can expect to make an average of $127,572 per year. Those in post-doctoral training positions can expect to earn $48,229, in addition to their continued research being fully funded.
Public Organizations or Large School Districts
Ph.D. graduates who pursue a research-driven career in a public organization or large school district can expect to secure positions such as a Director of Curriculum, Instruction, and Assessment or a Research Fellow for Education Policy Studies. These roles include responsibilities such as developing learning plans and curriculum solutions based on their research findings. These professionals are also in charge of planning, aligning, and developing the curriculum to meet program objectives and implementing testing to demonstrate program success. Frequently these positions are available through public policy think tanks. The average salary for these types of positions ranges from $80,000 to $110,000 depending on job location and years of training.
Private For-Profit Companies
Like those doctoral candidates who are seeking a job in the public sector, those who wish to gain employment working for a private company should focus on highlighting their passion for research and evaluation, coupled with the transferable skills they garnered through time in their Ph.D. program. Career options include positions like a Research Scientist for National Education Assessment or a Senior Learning and Development Specialist. These positions are research-intensive and often include elements of management, assessment, evaluation, and reporting. The average salary for these types of positions ranges from $90,000-$120,000 depending on job location and years of training.