Doctor of Education in
Doctor of Education
South Carolina State University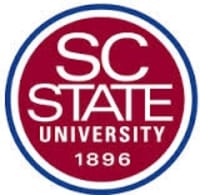 Scholarships
Explore scholarship opportunities to help fund your studies
Introduction
The Department of Educational Leadership offers two (2) degree programs in educational administration: the Educational Specialist (Ed.S.) degree and the Doctor of Education (Ed.D.) degree.
The programs were implemented at South Carolina State University in August 1983 and strive to produce graduates who possess the knowledge, skills, and dispositions required to produce and maintain high academic achievement in the public schools through effective performance, reflective decision-making, and humanistic practice.
In June 1986, the South Carolina Department of Education, using standards developed by the National Association of State Directors of Teacher Education and Certification (NASDTEC), approved the Ed. S. and the Ed. D. degree programs for granting elementary and secondary principal and superintendent certification. In December 1986, the Southern Association of Colleges and Schools (SACS) granted Level IV accreditation to South Carolina State University because of the quality of the Ed. D. degree program in Educational Administration.
The Ed. D. degree program of study is designed to give students a broad conceptual framework in leadership theory and research. The program requires a minimum of 75 semester hours of coursework beyond the master's degree to qualify for principal and superintendent certification in South Carolina. All students admitted into the Ed. D. degree program with an Ed.S. degree in educational administration and principal and superintendent certification are required to complete a minimum of 30 semester hours at South Carolina State University.