PhD in
PhD in Physics
Nazarbayev University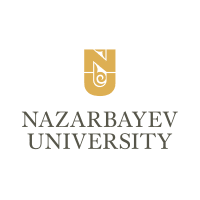 Introduction
The PhD program in Physics especially focuses on priority areas for Kazakhstan, serving as a foundation for future high-tech industries and knowledge-based economy. By the completion of the PhD program, students will be capable of designing and conducting independent, innovative, original and high quality research on a variety of topics in Physics as well as interdisciplinary topics. In addition, program graduates will be prepared for working in industrial and academic environments including positions of university faculty members, senior researchers, high-tech entrepreneurs, engineers, product developers and science & technology policy makers.
Students are required to complete 240 ECTS credits, in 4 years, which is in line with the Regulatory Framework for Graduate Programs and Courses of Nazarbayev University (2019).
The program consists of comprehensive course work and research activity. The courses are designed to enable students to acquire highly advanced and cutting-edge knowledge in Physics. After passing a comprehensive exam and PhD proposal defense, students are required to develop and practice novel research within the area of Physics or an interdisciplinary field related to Physics. Research components of the program and dissertation defense will be passed by each student to complete the program and graduate.
Strategic partner
The University of Wisconsin-Madison
Scholarships and Funding
Merit-based scholarships. Scholarships for International students are available.
Curriculum
Year 1
Fall
DENG 782 Research Methods & Ethics*
PHYS 705 Classical Mechanics
PHYS 700 Thesis Research
L-9 Graduate Elective Course 1
L-9 Graduate Elective Course 2
Spring
PHYS 701 Current Research Literature
PHYS 710 Quantum Mechanics**
L-9 Graduate Elective Course 3**
L-9 Graduate Elective Course 4**
Summer
Year 2
Fall
Spring
Summer
Year 3
Fall
Spring
Summer
Year 4
Fall
Spring
Summer
(*) Course may be waived for NU graduates and replaced by a L-9 course (core or elective) selected by the approval of the department chair.
(**) All participating schools and departments with Level 800 courses.
Career Opportunities
In the industrial and academic environment in the positions of university faculty members, senior researchers, engineers, and product developers.
Research Assistant or Teaching Assistant positions are available