PhD in
PhD in Geophysics
National Central University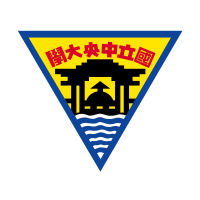 Scholarships
Explore scholarship opportunities to help fund your studies
Introduction
The main research of the graduate program of the department includes seismology, geophysical prospection, marine geophysics, seismotectonic, geology, and geodesy. Fully integrated seismology program including theoretical, observational and computational seismology is active pursuit. Programs in seismic and geophysical (electrical, magnetic, gravity) prospecting, MT sounding, well logging, and geology are performed through international and interdisciplinary cooperation to solve practical problems. Each research group is equipped with the state-of-the-art instruments and computing facilities, including those used in field works. Internationally well-known, the department is evolving toward a more advanced, integrated tomorrow in frontier research in Earth Sciences.
Requirements for Graduation
Required credits: 18 credits (including 4 credits of Seminar & 4 semesters of Colloquium)
Duration of Study: 2~7 years
Other requirements :
Pass qualification examination within the first two years.
Elective Courses(pass the course of Theoretical Geophysics)
Publish at least one first-author SCI paper or three co-authors SCI papers.
Finish a progress report of a dissertation.
Pass an oral defense of dissertation at least 2 months following the progress report.
Research Facilities & Lab
Strong Ground Motion Research Group
Subducting Slab Research Group
Reflection Seismic Research Group
Electromagnetic Exploration Research Group
Computational Geophysical Research Group
Gravity and Magnetism laboratory Research Group