PhD in
PhD in Physics
Kaunas University of Technology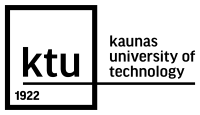 Introduction
Joint doctoral program with the University of Southern Denmark (coordinating institution: Kaunas University of Technology).
Double degree program with Al-Farabi Kazakh National University, Kazakhstan.
Possibilities to attain a European Ph.D. (Doctor Europeus) in partnership with PCAM (Physics and Chemistry of Advanced Materials Network).
The objective of doctoral studies in Physics is the development of highly qualified researchers in the field of physics, who are able to conduct scientific research for solutions to critical problems.
This joint doctoral program provides doctoral students with competencies and knowledge in the areas of condensed matter, the interaction of radiation and matter, optical spectroscopy; the program offers a wide range of topics and general experimental and theoretical research in the areas of meso, micro, and nanostructures, photonic structures, including their formation, analysis and application in plasmonics, biosensors and alternative energy. Research involves the use of new functional materials, modern technologies (electron-beam lithography, reactive plasma etching, and holographic lithography), and progressive research methods (spectroscopic ellipsometry, Raman scattering, Fourier-transform infrared spectroscopy, ultra-rapid process spectroscopy, etc.).
Curriculum
Study program modules
Main modules
Elective Chapters of Condensed Matter Physics
Modeling Methods of Physical Processes and Structures
Radiation Interaction with Matter
Alternative modules
Determined Chaos Theory
Physical Processes in Radiation and Vacuum Technologies
Surface Physics and Chemistry
Elective modules
Emission Phenomena in Surface Analysis Methods
Materials for Organic Optoelectronics
Mathematical Basics for Engineering Experiment Theory
Core skills modules
Academic and Technical Research Writing
Design Thinking in Research
Digital Support and Tools for Research Writing and Publication
Research Data Management
Research Ethics
Research Project grant Management
Science Communication for the Public
Systematic Literature Review