PhD in
Ph.D. in Strategic Leadership
James Madison University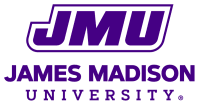 Introduction
The Ph.D. degree in Strategic Leadership Studies will serve you well if you are seeking to advance your career in higher education, the nonprofit sector, or the corporate world. Program participants are instructed in the broader visionary perspectives necessary for effective leadership roles as well as practical applications grounded in sophisticated research skills. The program prepares adult learners to be effective leaders and organizational change agents through rigorous theoretical study and practical application coupled with experiential learning, and a strong emphasis on innovation and evidence-based decision making.
Curriculum
Program participants enroll in courses across a variety of disciplines including statistics and methodology, business management, and core leadership theory and ethics in organizations. Elective credits allow students the flexibility to explore topics specific to their concentration of study and relevant to their future career goals and research interests. The Ph.D. in Strategic Leadership Requires students to complete a total of 54 credits of coursework and 12 credits of dissertation research (66 credits total).
Coursework
Statistics and Measurement Courses (0-12 credits)
LEAD 705 Advanced Research Methods in Leadership Studies
LEAD 805 Accountability & Leadership Evaluation I
LEAD 806 Accountability & Leadership Evaluation II
LEAD810 Leadership Research I
LEAD 811 Leadership Research II
Business Management Courses (0-9 credits)
MBA 617. Corporate Financial Decision Making
MBA 620. Accounting for Decision Making and Control
MBA 691. Strategic Management
Leadership Theory in Organizations & Research (12 credits)
LEAD 700. Introduction to Leadership Studies and Ethics
LEAD 740. Foundations of Postsecondary Education
LEAD 750. Organizational Science Theory and Change
LEAD 760. Proseminar in Principles of Nonprofit Organizations
Electives (12 credits)
Students choose 4 electives in consultation with academic advisor.
LEAD 703. Special Topics in Leadership
LEAD 710. Advocacy for Change Leadership
LEAD 711. Effective College Teaching
LEAD 751. Organizational Behavior and Leadership
LEAD 752. Organizational Change and Strategic Human Resource Management
LEAD 761. Civil Society
LEAD 762. Organizational Governance
LEAD 763. Philanthropy & Resource Development
LEAD 780. Policy Development & Analysis
LEAD 790: Postsecondary Dynamics
PSYC 830. Structural Equation Modeling
PSYC 836. Hierarchical Linear Modeling
PSYC 840. Mixed Methods
Advanced Coursework (18 credits)
LEAD 890. Advanced Leadership Dynamics
LEAD 891. Externship in Advanced Leadership
LEAD 900. Doctoral Dissertation (12 credits)
This program also requires students to complete an Externship (applied learning experience).
Program Outcome
Strategic Leadership Studies, Ph.D. Alumni Career Placement

Over 90% of our alumni hold leadership positions within their organizations or have achieved career advancement within months of completing the program. The Ph.D. degree in Strategic Leadership Studies program currently has 44 alumni working in higher education, nonprofit organizations, and the public school system. Learn more about our alumni, their research, and current roles on the alumni page.