PhD in
PhD in Engineering and Physical Sciences
Heriot-Watt University Dubai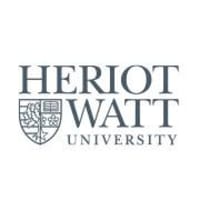 Introduction
Overview
The School of Engineering and Physical Sciences places a very high value on enabling people to obtain a PhD (Doctor of Philosophy) degree by research and is pleased to be able to extend this facility to students on the Dubai Campus.
Initially, those with an interest in undertaking a project in the broad area of energy are encouraged to apply. This may include renewable energy, energy utilization, and energy conservation as well as improved materials for energy production and conversion (for example, the development of nanocomposite carbide coatings).
Curriculum
Research
PhD study on the Dubai Campus will enable students to work with staff and students in Dubai in collaboration with a research group in Edinburgh performing high value and fundamental research in engineering. Students will be working under the supervision of an expert academic supervisor based at the Dubai Campus and supported by a second supervisor in Edinburgh. In addition to time spent doing research project work, students will engage with scientific literature and participate in research group discussions and meetings using electronic communications. On completion of the research project, students spend some six months 'writing up' to produce a final PhD. Once the thesis has been submitted, internal and external academics will examine the student's work and knowledge of the PhD subject.
Research topics for PhD supervision
Surface coatings for use in Energy, Biomedical and Transportation engineering. Typical examples include surface engineered components for gas turbines, solar panels, human implants, and rotating machines.
Micromechanics of engineering systems.
Contact Mechanics and high-speed impacts.
Tribology of interacting surfaces including gears, bearings, and oil drilling applications.
Investigation of thermal conductivities and a heat transfer rate of direct absorption solar collector with the help of nanofluids technology.
Aerodynamic optimization for drag reduction of heavy vehicles by means of passive devices such as boat-tails.
Building-integrated renewable energy options and optimization of the overall systems of the net-zero building concept.
Mathematical modelling and control of elastic and fluid-structure dynamical systems.
Renewable Energy Technologies.
Sensorless control of AC drives; Investigations of signal injection nonlinearities on AC machines performance.
Distributed Generation and its impact on the power grid/Smart grid (this requires a strong background in power electronics and control).
Energy Efficiency and demand side managements.
Applications of Hybrid battery/supercapacitor energy storage system.
Hybrid concentrating Photovoltaic (PV) /Thermal Energy system for UAE buildings.