PhD in
EngD in Energy
Heriot-Watt University Dubai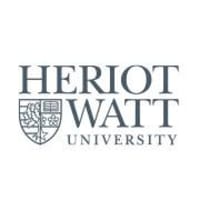 Introduction
Overview
The Engineering Doctorate (EngD) is an alternative to the traditional PhD to help you continue your career in industry. The EngD is equivalent to a PhD in its intellectual challenge, but as a research engineer (EngD) student, your research will be industry-led and your project will involve your company as an industrial sponsor. This provides an unparalleled opportunity to gain experience working at the cutting-edge of research that is relevant to the industry.
Curriculum
You will gain an in-depth understanding of the fundamentals of renewable and non-renewable energy technologies with the flexibility to tailor the technical and business training to the requirements of the company's research area and your career aspirations.
The Engineering Doctorate (EngD) in Engineering and Energy combines advanced technical and management training with PhD level research in partnership with an industrial partner/sponsor.
Research projects will be directly relevant to the strategic plans of your industrial partner and cover a wide range of topics in the interrelated, and globally critical, areas of engineering and energy.
EngD in Energy graduates will meet the R&D needs of the energy sector, but also open up opportunities in associated industries. The energy sector drives innovation and value across the economy, pervading sectors like transportation, environment, and manufacturing.
You will benefit from the expertise and academic supervision of both the University Faculty and your industrial sponsor. Research projects will be developed collaboratively by the academic supervisors and the research student in consultation with the sponsoring company. Sponsoring companies can range in size from SMEs to University spin-outs to multinational organisations.
Research
The EngD is a four-year course and you would spend, on average, 80% of your time in the industry and 20% at the University. The first two years will include taught courses delivered in the evenings for convenience in advanced technical areas relating to your research, combined with appropriate commercial skills training. In these early years, critical research skills will be developed through taught courses and research project work. Years three to four are wholly spent conducting applied research, with the opportunity to gain valuable industrial and commercial experience with the sponsoring company and an ongoing programme of commercial skills development.
In the first two years of the EngD in Energy, you would complete the equivalent of a part-time PGDip or MSc courses in Energy or Renewable Energy Engineering, depending on course choices. Throughout the 4 years of study, you will engage in one or more research projects, relevant to your employer and aligned to a central thesis.
Year 1: 60 credits (4 x SCQF Level 11 Courses), Progress Report on Research project(s)
Year 2: 60 credits (4 x SCQF Level 11 Courses), Progress Report on Research Project(s)
Year 3: Progress Report on the research project(s)
Year 4: Eng.D. Thesis or Portfolio
The required taught component uses courses at SCQF level 11 with 120 credits in total. You will have the option to choose from a number of relevant courses currently available to cater to your individual needs and career aspirations.
A list of the current courses is summarised below.
Foundations of Energy
Process Intensification
Heat Transfer and Heat Exchangers
Electrical Power Systems
Renewable Energy Technologies
Ventilation and Air Conditioning
Technology Future and Business Strategy
Critical Analysis and Research Preparation
Environmental Impact Assessment
Demand Management and Energy Storage
Economics of Renewable Energy
Advanced Renewable Energy Engineering
Energy Systems and Buildings
In addition, you will attend workshops and seminars for the PhD cohort and specialist seminars geared towards business development and entrepreneurship.