PhD in
Doctor of Philosophy in Clinical Counseling
Florida Christian University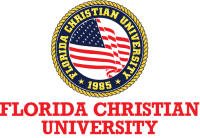 Scholarships
Explore scholarship opportunities to help fund your studies
Introduction
Doctor of Philosophy in Clinical Counseling – 90 credits
The Ph.D. Program in Clinical Counseling is dedicated to the preparation of counselors who facilitate the optimal development of individuals, groups, and organizations that is culturally relevant and psychologically appropriate across the lifespan. Our students are taught to use strategies of prevention, intervention, and remediation to assist others in developing effective coping skills and responses to their environments.
Objectives
The students will be able to:
Consult, advice, or deliberate with patients.
Help patients understand their problems, including problems at home, workplace or community.
Help identify the strengths and resources of the patient that they can use to manage their unique problems.
Help people solve problems in a variety of settings, quickly adapting scenarios that may arise when bringing people together.
Possess an innate ability to make people feel comfortable and create an intuitive environment to open up and solve problems.
Mode of Study
Three-Course Delivery Methods: Face-to-Face/Synchronous.
Classes start immediately after enrollment, on an ongoing basis. For on-campus courses, invitations are sent out and students confirm their presence a minimum of (2) two weeks prior to the course date.