PhD in
Ph.D. in Quantum Technologies
Czech Technical University in Prague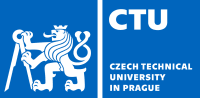 Introduction
The Doctoral Program at FNSPE CTU
The Doctoral Program in Applications of Natural Sciences and in Mathematical Engineering is open to graduates holding a Master's Degree who want to extend their scholarly qualification in a relevant field of study.
The research-oriented program provides in-depth training for a high level of professional competence in the chosen area (see below) and the ability to develop and use independently the professional knowledge and skills gained in research.
Quantum Technologies
The doctoral program in Quantum Technologies is a multidisciplinary program that targets the education of top experts engaged in the research and scientific-technical practice in the fields of quantum technologies, especially quantum physics, information and communications, quantum optics, lasers, solids, nanomaterials, nanostructures, and advanced characterization and modeling methods. Linking together the individual research areas distinguishes the doctoral program from already existing doctoral programs of closer physical and technical orientation and opens up the possibility of highly specialized education in the field of quantum technologies for students coming not only from the Czech Republic but also from abroad.