PhD in
Ph.D. in Physical Engineering
Czech Technical University in Prague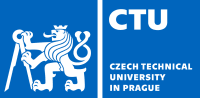 Introduction
The Doctoral Program at FNSPE CTU
The Doctoral Program in Applications of Natural Sciences and in Mathematical Engineering is open to graduates holding a Master's Degree who want to extend their scholarly qualification in a relevant field of study.
The research-oriented program provides in-depth training for a high level of professional competence in the chosen area (see below) and the ability to develop and use independently the professional knowledge and skills gained in research.
Physical Engineering
Field specializations:
Physical Electronics
Structure and Properties of Materials
Solid State Engineering
The Doctoral Programme in Physical Engineering prepares its graduates for independent creative careers in three closely related major scientific and research areas, namely Physical Electronics, Solid State Engineering, and Structure and Properties of Materials. They make use of common physical principles and methods of electronics, optics, diagnostics, mathematical modeling, and data processing, which ensures powerful synergies within the research.