PhD in
PhD in Special Education
Charles University Faculty of Education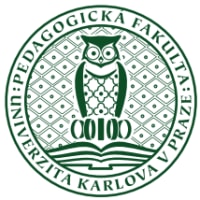 Introduction
The main objective of the study program special education is to prepare highly qualified staff for theoretical and fieldwork in the area of providing special education services in the widest possible range, according to the differentiated structure of the Czech study fields of special education (SSP – support for disabilities related to sight, hearing, physical or mental state, support for citizens with communication skill deficits, autistic spectrum disorders, behavioral disorders or support for people with social disadvantages) with special focus on the current issues of contemporary special education in the international context. The fundamental asset of the Ph.D. study in the field of special education is the preparation of specialists to succeed in independent scientific research projects, leading to their personal and career growth to enrich the scientific field of special education as a modern social science area.
Program without specialization.
Career Opportunities
The graduate of the doctoral study program "Special Education" is equipped with theoretical knowledge and research skills in the area of special education. The graduate is prepared to work in the area of scientific research and participate in the education of university students. His/her professional career is possible at universities and similar institutions, in scientific-research institutes, and in leading positions of applicable authorities.