PhD in
PhD in Philosophy of Education
Charles University Faculty of Education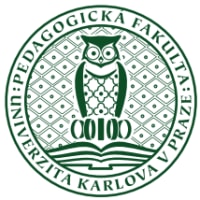 Introduction
Philosophy of Education teaches philosophy of pedagogy and education in relation to the history of philosophy and leading concepts in contemporary philosophy. Philosophy of Education is based on traditions of critical thought, philosophical anthropology, social and political philosophy, eco-pedagogy, and critical pedagogy; it further reaches into other approaches to social science, such as cultural anthropology, sociolinguistics, and sociology, with the aim of studying general problems of contemporary society. The goal of doctoral research is the scholarly preparation of individuals who stand out in their creative, critical, and conceptual thought, with interdisciplinary reach, and are able to develop Philosophy of Education and related fields. Graduates will be prepared to evaluate and conceptualize goals and strategies of education and pedagogy in scholarly and educational institutions and in the state sector.
Program without specialization.
Career Opportunities
The graduates of the doctoral study field are prepared for creative research activities in the field of philosophy, with a closer focus on the philosophy of education. They master the assumptions of philosophical thinking in the field of education, both in terms of diachronic and synchronous. Through their studies, they gained the ability to assess and conceptually create goals and strategies for education and training from a philosophical point of view, and can thus contribute to the development of European and global thinking within the educational society. The graduates is prepared for educational and scientific activities at the university, in relevant research institutes, but also for political activities from a generally beneficial point of view.