PhD in
PhD in Systematic Investigation of the Specificity of Degradation Pathways with Implication to Human Disease
Bar-Ilan University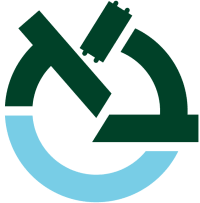 Introduction
The Koren lab at BIU is seeking creative and dedicated scientists to join our team. In our lab, we investigate the specificity of protein degradation mechanisms. Our genome-wide approach that monitors the mammalian proteome turn-over in real-time created a new field of investigation for biological systems, setting a new dimension that has yet to be explored. In particular, we are interested in the comprehensive characterization of sequences regulating proteolysis and matching them with the degradation mechanisms controlling them. In addition, we investigate protein quality control pathways activated by cells to maintain protein homeostasis and how abbreviation in these pathways leads to disease.
You will have the opportunity to perform cutting-edge studies using high-throughput approaches. We use genetics (CRISPR screens) coupled with synthetic biology (high-density oligonucleotide libraries synthesis), biochemistry, cell biology and systems biology approaches to obtain a global view of degradation pathways.
Bar-Ilan University is one of Israel's leading centers of higher learning. Thanks to its ideal geographic location, Bar-Ilan University's campus is easily accessible to students arriving from all regions of the country. Conveniently situated within a 20-minute drive from Tel Aviv. Koren's lab is fully equipped with all facilities needed to carry out the proposed research, with full access to the high-quality infrastructure that Bar-Ilan University offers including next-generation sequencing, FACS, imaging and animal core facilities.