PhD in
PhD in Diet-Microbiome-Host Interactions
Bar-Ilan University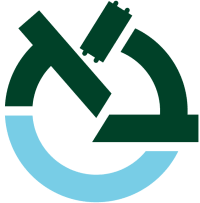 Introduction
We are looking for a Ph.D. student to join our Microbiome-Host interactions lab. Diet profoundly impacts our physiology and health, and the gut microbiota mediates some dietary effects. Our lab strives to understand the molecular mechanisms at play in the interface of the diet-microbe-host interactions. Specifically, we are interested in studying diet-induced post-translational modifications to decipher novel mechanisms affecting bacterial activity inside the host.
Another primary interest in the lab is studying the bacterial modulation of cancer immunotherapy. The gut microbiota was reported to affect cancer immunotherapy in melanoma patients. However, the molecular mechanisms that drive this phenomenon are far from understood, partly due to the exclusive use of metagenomics to infer functional insights. We study the metaproteomic level that is better in deciphering not only "Who" is in the sample but also "what" they are doing. We hope that unravelling metabolic pathways and metabolites altered in immunotherapy responders vs. non-responders will lead to novel therapeutics to augment immunotherapy responses.
The Lobel lab specializes in cutting-edge technologies such as next-generation sequencing, metagenomics, metaproteomics, metabolomics, flow cytometry, and conventional and gnotobiotic mouse models. The Lobel lab has assembled a multidisciplinary team of clinical collaborators who fuse the creativity of academics with patients' samples to create highly relevant research to abridge the bench-to-bedside gap.