Program Description
The Executive Doctorate in Business Administration - DBA is a doctoral that caters to executives and managers in business, holding an MBA or EMBA. Training created by the Harvard Business School, Executive DBA is an international success because it allows candidates to choose research topics from the issues facing their organizations and augemente anchoring Executive DBA to business.
The Executive DBA programs allow managers to get high and greatly enhance their career prospects. DBA of the thesis takes place exactly like a PhD, in terms of discipline, effort and contribution to knowledge. The Doctorate of Businness Admnistration is the equivalent of PhD according to the US Department of Education and the National Science Foundation. As opposed to the PhD is aimed at basic training in full-time students, the DBA is designed for professionals in business.
The International University of Tunis and Paris Academy of Management Science this offer doctoral training to complement the professional skills of managers with academic qualifications. Holders of DBA executive are particularly sought after by business schools and international Executive Institute training of large organizations, and sometimes medium to search for highly qualified teachers.
Last updated Feb 2017
About the School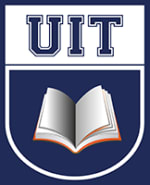 L'UIT se distingue par une organisation collégiale autour de facultés libres et écoles supérieures indépendantes;
L'UIT se distingue par une organisation collégiale autour de facultés libres et écoles supérieures indépendantes;
Read less